Welcome to the web site of the Car Club Council of Central Virginia. The CCCCVA was founded in 1995. Currently there are 41 member clubs and organizations plus individual (associate) members. The goals of the council are to provide communications between car clubs, monitor legislation that could effect the car hobby and provide members of the council with information so that they can have a positive influence on auto-related legislation.

Virginia has developed a reputation as a car hobby friendly state. In 1999 the antique vehicle registration was changed by the General Assembly so that, for the first time, antique vehicles were allowed to be used for pleasure driving. In 2000 a bill became law that allows vehicles 25 or more years old to be exempt emissions testing. During the 2004 session of the Assembly a bill was passed and signed into law by the governor to allow car hobbyists to keep parts and project cars on their property as long as the vehicles were out of ordinary view from a road.

Clubs, organizations and individuals are invited to become members of the council. The council meets the last Monday of the January, April, August and October. Dues are only $10 per year. Members receive the monthly newsletter, "The Relay" available online at this site. If you wish more information about the council you should contact:

Fred Fann, President...fredfann@comcast.net
Ron Clark, Vice-President...totlsol@comcast.net
Tony Hall, Treasurer...95svtcobrava@comcast.net
Bill Gagnon, Secretary...wgagnon@vcu.org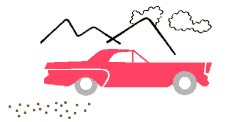 Antique Exhaust Freedom Bill has been signed into law by the Governor - It will become law on July 1st this year.
Bill Summary: Exhaust system in good working order; exclusion. Excludes antique motor vehicles, defined as motor vehicles 25 years old or older, from the requirement that such vehicle be equipped with an exhaust system in good working order and in constant operation to prevent excessive or unusual levels of noise. Current law excludes antique motor vehicles manufactured prior to 1950 from such requirements.
Link to bill SB 586
We thank Senator DeSteph for sponsoring this bill!
The April 2018 newsletter is now online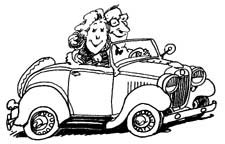 Click the car to view all local car hobbyist events

It is always a good idea to get alternative car insurance quotes each time you need to renew your policy. So, you can check the latest auto insurance rates and see if you can save money this time around.





Virginia Sand Blasting
Start a restoration project properly with the help of media blasting by Virginia Sand Blasting in Colonial Heights. Dustless blasting provides safe removal of paint, rust, and grime from a variety of materials. Available for individuals as well as for commercial, state, or county work, sand blasting is an effective method of stripping most metal, fiberglass, or plastic items down to bare material. We perform work on items from vehicles—including boats, cars, and trailers—to collectibles such as gas pumps and candy machines. Our method is also ideal for removing graffiti from various structures. www.virginiasandblast.com