"The Relay" Online Newsletter
January 2019 Issue
This is the monthly online newsletter for the car club council. All car hobbyist events are listed on this site under "Calendar." Just click on the link above to view the list of car shows and other activities.
President's Message
It's 2019 so Happy New Year from the council. During January both the General Assembly and the new session of Congress will begin. We will be monitoring both for any legislation that could affect the car hobby. There are some pre-filed bills in the GA already. You can go to the VAACC website at vaacc.org/legis1.html to view the bills that have been introduced.

At the last GA session we finally got exhaust freedom of choice for our antique vehicles. No longer are antique owners required to have OEM style exhaust parts that may no longer be available. There has been some talk among hobbyists that the DMV needs to find a better way to get titles for vehicles purchased from non-title states. The current procedure is to send all the docs by USPS to the main DMV. Of the three people I have known who have done this all three had their info "lost" by DMV. Keep copies of anything of importance that you send to DMV. Old registrations and insurance cards from non-title states need to be copied before sending the originals to DMV. DMV requires the originals.

There was also a problem with DMV calling trucks that are not pickups - pickups. Below is an article on that. I contacted the DMV and found out that the law was changed for a couple of reasons. If you have a panel truck, flatbed, fire truck or other truck you certainly don't want it titled as a pickup. If you need help with this contact me and I will put you in touch with someone at DMV.

This is the council's 24th year. Next year, 2020, will be our 25th. If you have any ideas on how we should celebrate send me an email.

Let's hope 2019 is the best year ever or at least it doesn't rain nearly every weekend like it did in 2018.

~ Fred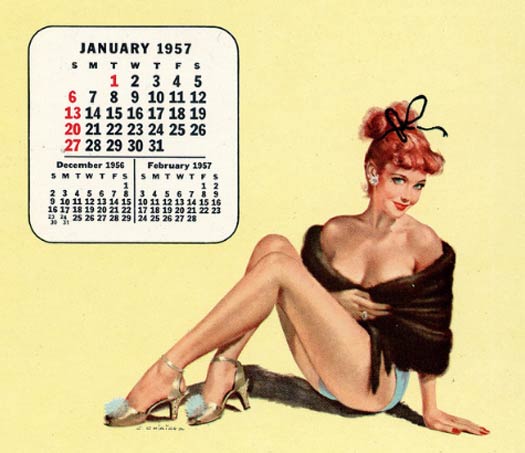 Note 1957 calendar works just fine in 2019!
Dues Are Due in January
Council dues are due every January. Please have your club or organization send a check for $10 for the council dues. Make the check out to CCCCVA and mail to Fred Fann, 15628 Rowlett Road, Chesterfield, VA 23838. If you have any question about the dues or if you'd like to find out if you club has paid them email fredfann@comcast.net. Thanks for being a member!
Next Meeting
Our next meeting will be Monday, January 28th at 6:30 PM at Cesare's Ristorante & Pizza 13301 Rivers Bend Blvd Chester, VA 23836, phone: 804-530-1047. Click for driving directions. The General Assembly will be in session and we will discuss all bills of importance to car hobbyists.

A Ford from the Asphalt Angels Show last February
Car Hobbyist News
The General Assembly will begin meeting on January 9th. There are some bills that were continued from the 2018 session and already there are several pre-filed bills. You can see them all at the VAACC website where we monitor the auto-related legislation. Direct link is http://vaacc.org/legis1.html.

There are several special license plate bills including ROCKY MOUNTAIN ELK FOUNDATION, PROTECT SEA LIFE, RECOVERY MATTERS, supporters of Va. State Parks, I SUPPORT WOMEN VETERANS, and THE AMERICAN LEGION. Don't we have enough special plates? New bills include one that will make the fine for passing a stopped school bus go from $250 to $500 as passing stopped school buses still is a big problem. There are bills to insure that the tow truck guy and the person who inspects your vehicle have not committed a violent act or are violent felons.

We will monitor all legislation to insure that nothing that could affect the car hobby gets past us. That said I do not expect anything surprising on transportation legislation but you never know.

I'm sure you have heard about President Trump's tariffs on steel, aluminum and certain products imported from China. The Trump administration is also considering tariffs on imported autos and auto parts. Below is from SEMA (which is against auto parts tariffs):

Imported Autos/Auto Parts: At the request of President Trump, the U.S. Department of Commerce (DOC) is investigating whether to impose tariffs on imported automobiles and auto parts if it is found that they pose a threat to America's national security (manufacturing base). The DOC will report its findings and recommendations for presidential actions, if any, by February. President Trump has stated that he is considering global tariffs of 20% to 25%. The DOC investigation applies to all types of cars and parts, including new cars, classic cars, OEM parts and specialty auto parts. The move would directly affect all U.S. automakers and parts suppliers who use imported components, as well as importers of cars, trucks and SUVs. The tariffs could be imposed globally, although the United States and EU have pledged not to pursue tariffs while negotiations to resolve trade disputes are ongoing. SEMA testified at a DOC hearing July 19, 2018.

Auto/Auto Parts Coalition: Eight major trade associations have formed the "Driving American Jobs" Coalition to oppose potential tariffs on imported motor vehicles and auto parts. It includes SEMA and represents the broad scope of the auto industry, from automakers and dealers to parts manufacturers, distributors, retailers and service providers. The Coalition is united in opposing the referenced tariffs as being counterproductive and threatening American companies, workers and consumers. The message to the president and lawmakers has been to pursue trade infringements in a fashion that does not inflict unintended economic harm.

Paris is burning over a tax increase on diesel fuel. Although some news media have not covered the riots in Paris over the tax increase they are real and have forced the government to repeal the tax. French President Macron came up with the tax increase as part of the climate change agenda. He wants to discourage the use of fossil fuels to slow climate change. The problem? The French people don't have a choice. Most vehicles there burn diesel and for those who don't live in a city there are no other fuel or transportation choices. Plus the increase in revenue will help pay for France's socialism. I look at the riots as proof of the failure of both socialism and the climate change agenda – perhaps that is why some of the news media don't want to cover the story. One of the protestors stated that the leadership is worried about the end of the world while the people of France are worried about the end of the month – well said.

Speaking of climate change did you know there was a climate change conference in Katowice, Poland in December? Looks like the news media didn't do a very good job of covering that either. This was the 24th climate conference put on by the UN. The UN wants to force its climate change agenda on the world and the world is fighting back – take a look at the riots in France. Germany's solar panels and wind turbines have had huge over cost runs and may drive Chancellor Angela Merkel out of office. Premier Justin Trudeau's government angered Canadians due to his nationwide carbon tax plan. New Premier Doug Ford of Ontario and his conservative coalition promise to reject carbon taxes. Australian lawmakers voted to repeal their country's carbon tax in 2014.

And there was dissent at the Katowice climate conference as evidence was presented disputing global temperatures rising. When the rubber meets the road and the high price of the climate change agenda hits people in the wallet the people are starting to believe they are not seriously threatened by man-made warming.

Red Mustang at the CVMC 13th Annual Spring Show
Pickups, Panel Trucks and Trucks – State Law
At the last council meeting I was asked about vehicle type trucks on titles in Virginia. Apparently DMV uses only "pickup" and "truck" as vehicle types for all trucks in the state. There were complaints about fire trucks, panel trucks and flatbed trucks being titled as pickups. This could cause a problem when selling one of these vehicles out of state as a person from another state would not expect a fire truck to be called a pickup.

I contacted the special assistant to the DMV commissioner and she got back to me quickly. In 2016 a bill passed the General Assembly that changed the definition of vehicle types. Below are the current definitions:

"Pickup or panel truck" means (i) every motor vehicle designed for the transportation of property and having a registered gross weight of 7,500 pounds or less or (ii) every motor vehicle registered for personal use, designed to transport property on its own structure independent of any other vehicle, and having a registered gross weight in excess of 7,500 pounds but not in excess of 10,000 pounds.

"Truck" means every motor vehicle designed to transport property on its own structure independent of any other vehicle and having a registered gross weight in excess of 7,500 pounds. "Truck" does not include any pickup or panel truck.

The text in red bold and italic is the newly added text from "SB 375 Pickup or panel truck and trucks; amends definitions" from the 2016 General Assembly session. Link is lis.virginia.gov/cgi-bin/legp604.exe?161+sum+SB375

Why the change? Take a look at the impact statement for the bill. I have the important sections below.

"Summary: This bill amends the definitions of "pickup or panel truck" and "truck" for purposes of Title 46.2 so that pickup or panel trucks registered for personal use and with a gross weight in excess of 7,500 pounds but not in excess of 10,000 pounds are not registered as trucks.

Fiscal Implications: It has been determined that approximately 114,000 vehicles are currently registered as trucks with gross weights between 7,501 pounds and 10,000 pounds. The Department of Motor Vehicles (DMV) would have to rely on vehicle owners to help identify which of those vehicles are for personal use and therefore would require reclassification. The agency estimates incurring $61,110 in information technology programming costs, which can be absorbed within existing resources.

At this time, the bill's overall effect on revenue cannot be estimated, whether positive or negative. In addition to the variety of vehicles, DMV has identified other factors that make such an estimate difficult:

• Vehicles registered as "pickup and panel trucks" are subject to the emergency medical services fee known as "$6.25 For Life." Vehicles registered as "trucks" are not. As a result, some reregistered vehicles may be subject to increased annual registration fees under this bill; however, others would see reduced registration fees if owners lower the gross weights at which the vehicles are registered. Additional "$6.25 For Life" fees would benefit emergency medical services programs; but, lower registration fees may reduce highway maintenance funds.

• Reregistered vehicles would be eligible to display special license plates, which carry onetime or annual plate fees in addition to registration fees. DMV cannot estimate the number of vehicle owners who might choose special plates. However, the agency is aware that there is interest. Revenue from special plates may be designated for DMV use or shared with qualifying entities, based on the individual plates chosen.

• Reregistering these vehicles as personal-use "pickup or panel trucks" would allow them to qualify for personal property tax relief (PPTR). Local commissioners of revenue would make that determination. PPTR rules require localities to recalculate tax rates and collections annually based on the pool of qualifying vehicles. DMV is unable to estimate the potential impact of this bill on administrative costs or tax collections for local governments."

Okay so now you know that registering these vehicles as pickups instead of trucks may allow you the personal property tax relief and may or may not charge an owner for the "$6.25 For Life" fees.

The problem is of course vehicles will be marked on titles as being a pickup when they are not and if you read "The Department of Motor Vehicles (DMV) would have to rely on vehicle owners to help identify which of those vehicles are for personal use and therefore would require reclassification. The agency estimates incurring $61,110 in information technology programming costs, which can be absorbed within existing resources." Then you know that we truck owners can't be relied on to tell the truth about our vehicles. My opinion – other states have more vehicle types to choose from and apparently ask the owner when the title is changed the vehicle type. We can do it here in Virginia also.

If you have a vehicle type that is incorrect on your title email me for the contact at the DMV to help you.

1970 Road Runner at the 22nd Annual Virginia Classic Cruisers Car Show
Frozen Batteries
Battery charger owners manuals warn, "Do not charge a frozen battery." The altered chemistry/conductivity inside a frozen battery may trick the battery charger into indicating the battery is fully charged and healthy when it is actually discharged and full of ice.

But, when does a car battery freeze? The battery does not freeze when I leave my car parked outside when it is 40 below. (-40 F happens to equal -40 C, and it is also frequently the temperature in my wife's home town in northern Minnesota.) Do I need to drive north in Canada until I find temperatures that will freeze a battery?

Inside a conventional car battery is a mixture of acid and water. When the battery is fully charged, the acid/water mixture will not freeze as long as the temperature is above about -70 F (-57 C). In a discharged battery (anything below 12 volts), pure water separates out from the acid/water mixture. The temperature only has to drop to 32 F (0 C) to freeze that water.

AutoMeter and Bosch battery chargers If a conventional car battery is likely discharged and the temperature is below freezing, then assume the battery is frozen. Remove the battery from the vehicle and take it somewhere warm where it can thaw out before trying to charge it with a battery charger.

The absorbed glass mat (AGM) car batteries RockAuto sells do not have that acid/water mixture sloshing around inside and are much more resistant to cold, even when the battery's charge drops below 12V. Something that avid RockAuto.com shoppers may have noticed is that the AutoMeter and Bosch battery chargers we carry (under "Tools & Universal Parts") have "AGM" charging modes. The AGM mode on the newest battery chargers often (photo on right) is for AGM batteries OR conventional batteries at cold temperatures (Bosch defines cold as less than 41 F (5 C)). In AGM mode, the battery charger creates a slightly higher voltage to help the AGM or chilly conventional battery charge a bit faster.

Tom Taylor,
RockAuto.com
Aston Martin Aims to Future-proof Classics with Bolt-in Electric power
From Hagerty by Kyle Smith
The future of classic cars on public roads is very much up in the air, the same air that is on the receiving end of tailpipe emissions. Aston Martin is set to give owners of its heritage models a zero-emissions option in an attempt to future-proof the company's vintage drivers.

The first Aston to get this futuristic drivetrain swap is a 1970 DB6 MkII Volante. Aston calls the system a "cassette" EV powertrain, saying it will utilize technology from the Rapide E and new Lagonda programs. The system is designed to bolt to the original motor and gearbox mounts, ensuring the original powertrain can be re-installed with minimal fuss.

The package is said to be one self-contained cell, powering the drivetrain and also the car's accessories. With no mention of a separate battery pack, we are left in the dark as to the range capability of these conversions seeing how the unit will be no larger than the engine and transmission it is replacing.

"We have been looking for some time to find a way of protecting our customers' long-term enjoyment of their cars," says Paul Spires, president of Aston Martin Works. "Driving a classic Aston Martin on pure EV power is a unique experience and one that will no doubt be extremely attractive to many owners, especially those who live in city centers."

The ability to enjoy vintage cars is something none of us wants to lose, and an option by which vintage cars are able to adhere to strict emissions guidelines with reversible changes is a good thing. Though it is a race car, Chevrolet's E-COPO Camaro has an electric powerplant that bolts into the existing small-block V-8 mounts, a design similar to Aston's. Jaguar has also been moving in a similar direction with its electric E-type Zero concept and electric conversions from its Classic Works division. Will the future be fully electric? Maybe not, but it sure is fun to have options.

1962 Fairlane at the Hyles Baptist Church 11th Annual Car Show
Repair Mistakes & Blunders
From Rock Auto
While my son was away studying abroad for a semester, he left his car (a Mitsubishi Eclipse) with me, and asked me to run it now and then to keep the battery charged. As the time approached for him to return, I went to start the car but it would not cooperate. It would crank quite healthily, but it would not start. After some expert diagnosing on my part, I found the fuel pump (in the gas tank). I ordered a new pump and had it installed before he arrived home. After the new pump was in place, I tried unsuccessfully to start the car. The engine turned over but would not fire.

I then saw the key I was using was a duplicate made on a generic key blank. I located an original key that was kept on the same ring and the car fired right up. Seems the key had a chip that the other "made" key did not. My son later told me the key was for getting in the car if he was locked out. I told him when he got home that I had to replace the fuel pump. It was some time before I admitted my blunder to him.

Robert in New Jersey
France's Yellow Vest Protests
Paris burning began after a fuel tax was passed in October. This is part of a climate change package. It is a tax on the working class. Below is taken from an NBC news article. Could it happen here? Sure Congress in the past has discussed a carbon tax. Denmark, Finland, Germany, Ireland, Italy, the Netherlands, Norway, Slovenia, Sweden, Switzerland, and the UK already have a carbon tax.

The first signs of social unrest emerged in late October, shortly after the announcement of a new tax on diesel fuel. The tax is part of President Emmanuel Macron's big plan to tackle climate change. For French people living in rural and peripheral areas of the country, people who depend on their car to live and work, this tax was the last straw in a series of fiscal policies seen as unjust and favoring the upper classes. In response, fed-up citizens organized blockades on roads, roundabouts and highway tolls around the country.

The protests are symbolic — participants have worn the neon safety vest all French drivers must have in their cars — and politically savvy — slowing down traffic had an immediate economic impact. The movement united 282,000 people nationwide on November 17, the first day of the protests, and 166,000 people a week later.

But while the fuel tax was the initial pain point, these protests aren't really about gas; they are about French financial woes more generally. "[The elites] worry about the end of the world while we worry about the end of the month," Jean-Marc Mourey, a gilet jaune in eastern France told Le Monde.
Addressing the protestors on November 27, Emmanuel Macron promised he would "take care of both" the end of the world and the month — but did not say he would rescind the tax. The French president, elected in 2017 on a neoliberal platform, had until then seemed impervious to criticism; the new labor laws in September 2017 and the reform of the rail system earlier this year both were met with protests, but Macron hadn't budged. This is clearly no longer the case, as the darling of the Western press has found himself under attack by violent "hooligans" hurling projectiles, erecting barricades, burning down cars and breaking into shops. On the Arc de Triomphe, the arch on the Champs-Elysées, protestors spray-painted a demand that Macron resign.

Macron hasn't said a word to the French people since. It was his prime minister, Edouard Philippe, who declared that the fuel tax would be suspended for six months — a measure deemed too little, too late by protesters who refused to negotiate with the government. Then the tax was purely scrapped, but this wasn't enough, either.

Indignation about the government's response shot up even further after the arrest of 153 teenagers at a high school in Mantes-La-Jolie, near Paris, on December 6. The youth were forced to kneel down, hands on their heads, in a humiliating posture, as police officers filmed and commented, "What a well-behaved class." They were also detained without a lawyer, which is illegal for minors in France. The scene has since been reenacted by high school protesters around the country.

It's true that a fringe of the movement has grown extremely violent. Meanwhile once again, on roundabouts around the country — where it all started — the pressing financial concerns of the majority of the gilets jaunes are being ignored. If the French government wants to defuse the situation, it must do two things: respectfully engage with the peaceful factions and offer some solutions, and also to control the most brutal fringes without matching their violence. Right now, it's unclear whether they will, or even can, achieve either.

Model A at the Old School Street Cruisers Car Club 6th Annual Car, Truck & Motorcycle Show
Yellow Vests?
The French have been required to have a yellow vest and a triangle in their vehicles since 2008. There is a fine if you don't have both of them. Protesters wearing yellow vests are showing they want to stick it to the government for the recent fuel tax increase. Below is information about the vests. We should be glad that in America - so far - we haven't been required to do this.
The yellow 'hivis' safety vests now required in all French vehicles have become something of a French fashion item.

Since last October (2008), it is now mandatory in France to carry a gilet jaune in the vehicle. Only one vest need be carried, provided it is accessible from within the car. Indeed, the vest need not even by yellow, as an orange reflective vest is also accepted.

The same law also made obligatory the carrying of a reflective triangle in the car.
Over the summer, the French government mounted a substantial publicity campaign concerning the vest, using none other than fashion juggernaut Karl Lagerfeld to promote the vest, on prominently displayed billboards all over France.

It seems to have done the trick, for everyone now seems to want to show they own one, either by actually wearing them in the car, or hung over the back rest of the car.

Cyclists, bikers, and even walkers also seem to have got in on the act, to the extent that travelling around some parts of Paris at night it sometimes feels as if has become the everyday leisurewear.

Catch sight of a crowd of protesting demonstrators and they all seem to be wearing them!

Jeremy Clarkson, the presenter on the BBC motoring programme Top Gear (hardly a fashion icon himself) also decided to get in on the act when, during a recent programme, he drove through France wearing the vest.

Some explanation for the sudden craze may be given by the fact that during October the police seemed to have great joy in stopping motorists and asking to see if they were carrying the vest and the triangle.

Dozens of unsuspecting drivers from the UK arriving in France were also stopped, and told to produce their vest, which many were unable to do.

The fine for not carrying a vest is €135 ($153.66 in US dollars), but the evidence suggests that most drivers have been getting away with warnings rather than a fine.

The only question that remains is just how police officers are going to keep their disguise if everyone is wearing their trademark yellow vests!

Dodge Dart at the 3rd Annual MuscleCAR Club of Richmond Show
Why Muscle Cars Aren't Gaining in the Collector Car Market
From Hagerty by Brandan Gillogly.
As we look at yet another Hagerty Vehicle Rating list that holds some of the most legendary muscle cars and fire-breathing sports cars in the bottom 25, we have to remember that a car's position in the list isn't a critique of its value or collectability.

For our latest Hagerty Vehicle Rating, our Valuation team studied a variety of factors, including auction sale results and insurance quoting activity, to gauge a vehicle's popularity compared to the overall collector car market. Weighted with all of those variables, each car is assigned a score from 1-to-100, with a 50 denoting a car that's perfectly following the overall market trend, with those falling behind scoring lower.

The 1965-1970 Shelby GT350, 2nd-generation Pontiac GTO, mid-year Chevrolet Corvette, and 1st-gen Dodge Challenger have all remained on the Bottom 25 list from our last update in October, so again we must remind collectors that even the most desirable of cars can make it to the bottom of list. Here's why.

The 2nd-generation GTO, like many of the '60s muscle cars on the list, may have seen its day in the sun little earlier than some of its contemporaries, causing prices to surge ahead of the rest of the market. While values on other muscle-car era icons catch up, classic GTO prices are holding steady. That means a low HVR rating even if this goat is the greatest of all time to many. The only GTO in the Top 25 was the final generation from 2004-2005, which demand about half the price of its late '60s counterpart.

That follows the trend that Hagerty valuation specialist Andrew Newton pointed out several months ago: younger buyers are opting for newer, more affordable collector cars, leaving classic muscle and sports cars with fewer new buyers in the market. The trend of '40s and '50s cars losing popularity also continues, with the 1946-1948 Chevy Stylemaster and its contemporary Ford counterpart, the Deluxe, tied for the second-lowest score on the list.

The majority of the cars that made the Top 25 list, which was yet again dominated by pickups and SUVS, were much newer, offering a more modern driving experience with a decidedly different flavor of retro that appeals to a younger market.

The other continuing trend we've already touched on is price. The cars and trucks from the Top 25 list carry an average value of around $14000, while the Bottom 25 come in at an average of $39000.There's greater potential interest in more affordable cars, and large percentage increases in value don't seem as steep when it's only an extra $1000. As for trucks and 4x4s, part of the popularity could come from the extra utility that helps justify the purchase of an extra vehicle.

Ford coupe at the 9th Annual Drive It Forward Cruise-In
Support the RPM Act
Sign at this link: www.votervoice.net/SEMA/campaigns/45394/respond

2019 marks a new session of Congress. Bills that did not become law at the end of 2018 must be reintroduced for consideration.

UPDATE TO THE RPM ACT - click link below
www.sema.org/epa-news
Protect Your Right to Buy Ethanol Free Fuel
Below is a link to Fuel Testers - a website that is opposed to more ethanol in gasoline and would like to preserve our ability to purchase gasoline free of ethanol.
www.fuel-testers.com/petition_e15.html

1963 Falcon Sprint at the 14th Annual Paw-Paw Classic Car Show

The New York Public Library, New York 1915 - note the four lanes
DMV Titling Information
As promised I have a document about titling antique vehicles posted below for download. This contains information from the DMV speakers at the August 2015 meeting and some other information that I hope you will find useful. If in doubt about anything email or call the DMV administrators in the document; I have their contact information listed. And for the millionth time be sure to check to see if the VIN matches the VIN on the vehicle before buying it. This can save you a lot of trouble - just ask anyone who has purchased a vehicle without a matching VIN. There is also valuable info on purchasing an older vehicle from a non-title state. If you are thinking about buying a vehicle from a non-title state be sure to read it. Link to the document: Antique Vehicle Titling and Registration. I also have a bill of sale for use in buying or selling an antique vehicle: Bill of Sale; and a bill of sale for use if the signatures need to be notarized: Bill of Sale.

You may also find these links useful. The following link goes to the National Insurance Crime Bureau where you can put in a VIN that will be checked for fraud and theft at no cost. The link is www.nicb.org/theft_and_fraud_awareness/vincheck. You should do some research on the vehicle you are thinking about buying, check the VIN to make sure it matches the vehicle and of course make sure the VIN on the vehicle and title match.

The next link goes to Stolen Car Reports, another free service. At this site you can register a stolen vehicle. You can also search a zip code, city or area for the vehicles that were stolen from that area. The link is www.stolencarreports.com/report/Search.
Antique Plate Info Flyer Online
The council delegates have approved the flyer with information on antique plates and a link to it is online here: flyer opens to a new window. Council members and antique owners may print the flyer for their own reference or distribute it to those who own or are considering registering a vehicle as an antique. It will remain on the site for an undetermined time. Council delegates will review the effectiveness of the flyer at a later date.
© 1999 - 2018 Car Club Council of Central Virginia, Inc - All Rights Reserved